KeyTech 2021 - 4
KeyTech 2021 - 4
Hello and welcome to week 4 of the goings on at KeyTech HQ! We are getting into the nitty-gritty now that we have established our roles and gotten comfortable in our office space.
Following on from last week's discussion about setting up goals at work and having healthy competition, the Around the World board has now been put up on the office wall and it is looking pretty nice indeed. We all picked a country to find some fun facts about. To see what country I got, I wrote about them in last week's blog (which is up on the Autus website now) so please take a gander.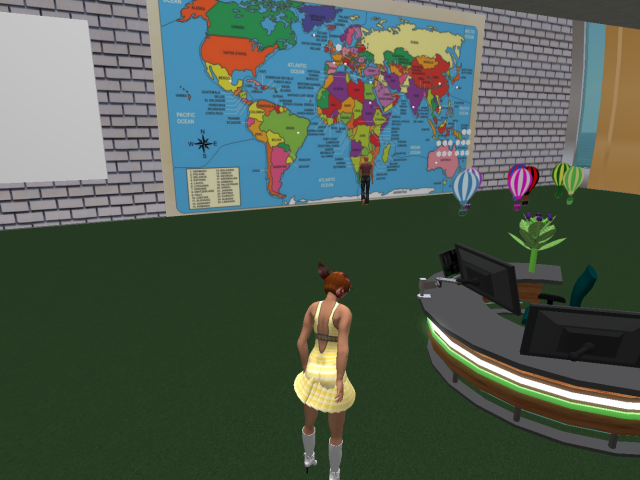 Moving on to today's topic, we had a visitor at KeyTech HQ. Autus head Dawn brought along the new hire, Jami, to look around the virtual space and say hello to everyone. Jami will be handling the social media accounts of Autus going forward.
We learned about what to do when a visitor is around the office, both in the virtual space and in real life. First, the visitor will have to sign in at reception and receive a lanyard. Visitors to the office space don't come in for no reason as they often have made appointments with whoever they are seeing beforehand. After they have checked-in, the visitor will be at the waiting from while a member of staff comes down to fetch them. The member of staff will greet them and offer them anything before handing them over to the office manager who will take them to the correct person. If the visitor is touring the office, it is polite to stand up from your desk when they arrive and greet them. If, in the worst case scenario, the visitor or anyone else is rude to you, just stay calm and polite and let the security guard show them out of the building.
When meeting Jami, everyone stood up and greeted her one by one, keeping with what we discussed. Everyone did a great job in this session and Jami had a great time. See you next week for another report.
- Solly