Our Team
Our Team
Management
Dawn, Head of Service
Dawn joined Autus in the Spring of 2014 as a Learning and Development Manager and subsequently moved to Head of Learning and Development. Her current role is Head of Service and she oversees the day to day running of Autus. This includes collaborating with agencies and organisations, sourcing new projects, supporting staff, volunteers and participants, and being involved in the design and execution of new programmes.
Favourite parts of the job:
"As my role is very hands on I love to see our participants build their confidence and progress towards employment. I particularly enjoy working with our staff and volunteers, and really appreciate the fantastic job that they do."
Hobbies:
"I love technology, visiting art galleries, the theatre and opera. I also have a guilty passion for good science fiction."
James B., Technical and Projects Officer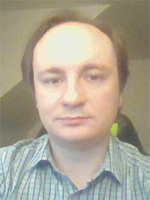 James first got involved with Autus after being directed to their 'videogame design course' by the job centre back in 2014. It turned out there had been a misunderstanding of just what 'virtual teaching environment' meant, but having enjoyed the employability course nonetheless he went on to do work experience with the IT team at Hao2.eu Ltd before becoming a volunteer for Autus. Currently his role involves supporting new participants and managing the technical side of Autus, including the website and virtual world.
Favourite parts of the job:
"The written element! It might seem a bit boring but as an English graduate I really do enjoy getting to tinker with the text being put up on the website and so forth. Well, that and the technical side of things; the workings of a virtual world are absolutely fascinating."
Hobbies:
"Computer games. I know that sounds a bit silly, but besides playing them I enjoy following the industry as a pastime and sharing my experiences and thoughts with friends and anyone else will put up with it. I also enjoy reading and writing."
Training
Helene (Kitty), Senior Session Leader
Helene (Kitty) joins Autus with over 20 years experience in Virtual Worlds. As session leader, Kitty develops and implements programs designed to enhance the virutal users experience and improve their knowledge base, while also improviing interactive and social skills. The core of these sessions aim to help the learner gain confidence in their abilities to be independent.
Favourite part of the job:
"Sharing the excitement of a completed project with my learners."
Hobbies:
"Competition cooking, photography, hiking, and growing vegetables."
Ross, Session Leader and In-House Builder
Ross is a multi-disciplinary artist, musician and qualified teacher who has worked with Autus and its affiliates in a variety of capacities. He has experience with both formal and informal educational settings having developed successful technology-based courses for a wide age range, as well as providing pastoral care within a thriving modern school and as a former member of the Hampshire Youth Services. Ross also works in a freelance capacity on commissioned 3D design work for virtual worlds.
Favourite part of the job:
"I am looking forward to working with new learners as a Session Leader and utilizing my creative and technical skills to support them on their journey."
Hobbies:
"My passions include 2D and 3D art, photography, music composition and furthering my own studies across many areas."
Andrea (Jaminda), Session Leader
Andrea has a wide and varied background of working with visual images in 3D sim programs and other online platforms. She joined Autus as a volunteer and now works on our social media pages, keeping everyone up to date with programmes and activities at Autus. She will be running the new programme DISCOVERY! starting in September, using images as a way of exploring who you are.
Favourite part of the job:
"Seeing our learners increase in their confidence and make those important moves to achieve their goals."
Hobbies:
"Art exhibitions, museums and history in general. Music live and otherwise."
Administration
Patience B., Business Support Administrator
Patience is a Business Support Specialist with over 25 years experience across various industries and has spent the last 5 years managing multiple projects from concept to completion.
Working for Autus part-time, she uses her skills at implementing and maintaining systems to provide support to the Head of Service in running the back office operations and ad hoc projects.
Favourite parts of the job:
"Identifying the needs and outcomes of a task and bringing the elements together so that the business can run both productively and efficiently."
Hobbies:
"I like to think eating could be a hobby, which usually involves me cooking or baking. I love being outdoors either walking, jogging or settling down in the garden with a good book."
Volunteers
H C., Support
While they were doing an internship with Autus, H worked on various projects including Connect4D, CareerTech and Social Job Club. They also supervised volunteers when they were in the office. They also did some work independently, and some work supporting Kitty with running projects.
Favourite parts of the job:
"I enjoy working with Autus because of the great team, great environment and mission I believe in."
Hobbies:
"In my spare time, I enjoy reading (mainly fantasy and sci-fi) and playing dungeons & dragons. I am a cat person."
Adam D., Intern
Adam has been working with Autus for around five years now, and has participated in programmes and workshops in the real and virtual world. He feels his skills are in 3D modeling and scripting using the virtual world platform. He is now working for Autus on an internship and gaining more skills relating to office work.
Favourite parts of the job:
"In terms of the favourite parts of the job the first part would probably be using my creativity constructively to create useful spaces to work in virtually. The second part is presenting our software at events and explaining to potential clients how this all works."
Hobbies:
"In my spare time I play games, do horse riding, go to the cinema, galleries and exhibitions. I am interested in pursuing a career in games development and design as I am a creative person and would also like to take forays into other, related fields."
Nathen, Autus Ambassador
As our ambassador, Nathen represents Autus at meetings and events. He gives talks to organisations and employers about autism, what Autus does, and the benefits of using our virtual environment. He attended college for two terms and applied for some jobs, but nothing came in before his work with Hao2 and Autus, the Hao2eu Foundation. He has done some courses and work experience, and worked his way up to his present role.
Favourite parts of the job:
"I do like the many people I talk to, especially seeing their reactions to what I say about how 3D technology helps me. I also enjoy using my personal 3D space - I am free to build what I want."
Hobbies:
"Gaming, anime and manga pretty much take up the rest of my spare time."
---