Sandbox
Sandbox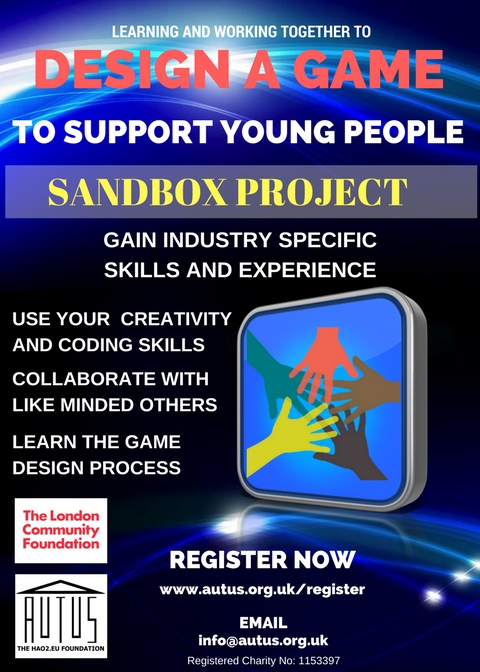 We are pleased to announce our latest project: Sandbox. Named after the creativity-driven gaming subgenre, Sandbox aims to enable a group of young people on the Autistic spectrum to work together toward the creation of a computer game exploring the challenges faced by people with their difficulties. We want your thoughts and insights to help us determine what we create in the end, and working with us on this project will offer a number of benefits including:
Fostering confidence
Presenting the opportunity to make friends working as part of a team
Learning skills that can be transferred to future work places
Using our technologies and with the help of our various contacts and connections, we hope to give participants a sense of accomplishment, the chance to develop their collaborative and employability skills, and something significant that they can add to their CV's. And of course, the opportunity to work together to create an actual computer game!
If you are interested in registering to participate in this project, please click here to go to our registration page.
---