Keeping it Wild
Keeping it Wild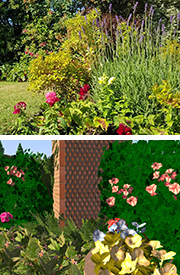 Autus is excited to be participating in London Youth's Keeping it Wild project. Participants will take part in the creation of a digital resource where the images, creations, and information they produce over the course of the programme will be displayed.
Starting with a 'Wild Meet' in our virtual world delivered by speakers from London Youth and the London Wildlife Trust, Keeping it Wild will focus on the importance of protecting our local wildlife. Subsequent meetings will involve decisions about where and how to focus our efforts, both inside and outside the virtual world with options from 3D modelling to photography or research, as well as lessons in areas such as phtography and other media.
Under the current circumstances, Keeping it Wild is a perfect opportunity for young people to safely meet and collaborate where they might otherwise be left alone with social distancing, to share their learning and experiences with nature, and to create something that will help raise awareness of and expose others to wildlife now and beyond the lockdown.
In addition to raising awareness of the nature around us, our participation in Keeping it Wild aims to encourage self-motivation, creativity and team work, develop skills in digital media and virtual environments, and to have a positive overall impact on the mental health of everyone involved.
Whilst Keeping it Wild is aimed primarily at young people in the Greater London area, as the project is provided entirely online we encourage anyone interested to register their interest at https://www.autus.org.uk/registration. For the same reason, we are unable to provide in person support and so participants will require their own access to a computer and internet connection. A flyer is also available in .pdf form, below.
---