Connect Up
Connect Up
Thanks to a grant from the London Community Foundation, we are happy to announce our new project: Connect Up. Connect Up is an innovative peer support programme for people with Autism and similar complex conditions, designed to combat social isolation, improve social communication skills and build confidence.

If you are living in the Croydon area, and would like the opportunity to exercise skills developed at home with games or through self-learning, then perhaps Connect Up is for you. With personalised support provided by our experienced team of peer mentors and qualified coaches, we offer young people a safe and secure space to learn, socialise and participate in peer support activities all underpinned by confidence building.


Using our Croydon Hub based at the CVA Resource Centre, participants will have regular access to our engaging virtual environment. You can choose to log in from home if you want, or you can attend the Hub (or a combination of both!) to participate in our peer mentoring and support programme via our 3D campus.
You will get: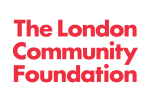 Confidence and skills development - through attendance of our workshops and social club activities
An accredited employability skills course
Access to our network of local employers, and the opportunity to find supported work-related opportunities as you progress through our training programme
Opportunity to meet and participate with other, like-minded people also participating in our programmes
If you are interested in registering as a participant, then please click here to go to our registration page.
---